GUN-SPARROW SILK SCARF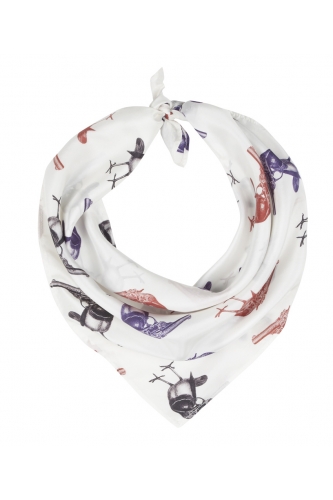 Product Code:
GSS
Availability:
In Stock
£180.00
Gun-sparrow scarf
DRY CLEAN OR alternatively hand-wash with a mild detergent, please note that the silk will get a matt finish once washed.
FABRIC & DESCRIPTION: 100% SILK, CREPE E CHINE
COLOUR: CLASSIC INKS, RED, BLUE AND BLACK
DRY CLEAN ONLY
SIZE GUIDE 70X70CM (medium)
DELIVERY
I AM HAPPY TO SHIP WORLD WIDE. SHIPPING COSTS ARE SET BY ROYAL MAIL.
MADE TO ORDER
WE WILL MAKE UP THIS GARMENT FOR YOU ESPECIALLY, PLEASE DO GIVE US 10-14 DAYS TO DELIVER AS WE NEED TO ORDER IN FABRIC, CUT AND SEW THIS UP IN OUR STUDIOS.
THANK YOU FOR YOUR PATIENCE, YOUR SPECIAL PURCHASE IS BEING MADE.
KIND REGARDS CECILIA HAMMARBORG